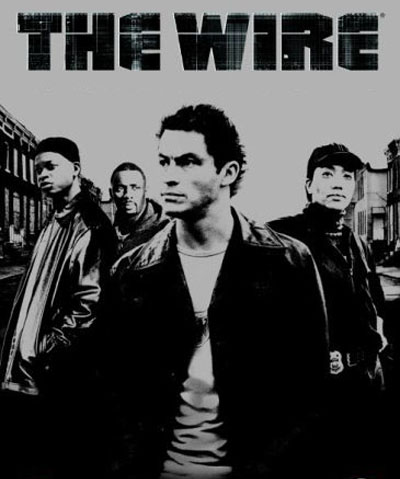 Just saw the first three episodes.
I must say, this is an extremely refreshing experience after watching the first season of Deadwood, the latter is not a bad show, but the way it handles itself, the way it's written, lend itself to a very particular type of audience, so, apart from the magnificient performances of Ian McShane and Powers Boothe (among many others) I couldn't keep myself committed to that show, maybe someday I'll go further than the first season, though it's not going to be any soon.
But this ? Holy shit.
Amazing show, this has probably THE BEST written dialogue I've seen for any television series ever, it's impressive, it keeps you on your toes, it unravels the characters and makes them feel dozens of times more real and legitimate than anything anyone has ever seen before, we see cops swear, talk dirty and act with contempt towards their profession, we see gangstas speak smoothly and trying to keep a low profile, I know those are vague examples, but in a nutshell, it's like someone really went ahead and removed EVERYTHING that is wrong with cop shows and delivered an entirely new experience, all without losing the heart of what should make a show like this so endearing.
Curiously, I once heard the creator of the show mentioning how this isn't really a cop show, but an analysis on the different institutions of society, and how being a member of one defines you one way or another, you can clearly see what he talks about when one watches the show, and I'm aware that the entire premise goes further than the police and the gangstas after the first season.
I hate cop shows, but The Wire ? Holy shit ! HOLEE SHEEEEEEEEET !