'From Hell' Drama Based On Jack The Ripper Graphic Novel In Works At FX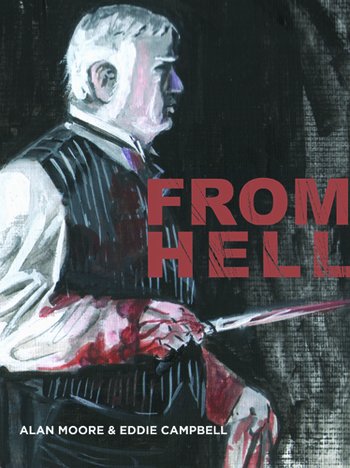 Quote:
Cable network FX is developing a dramatic television series based on Alan Moore and Eddie Campbell's From Hell, a graphic novel about Jack The Ripper. It was previously adapted into a 2001 feature film by 20th Century Fox that starred Johnny Depp

Children Of Men screenwriter David Arata will pen the adaptation.

Moore and Campbell's From Hell was published from 1989 to 1996 and is 572 pages long. The comic was inspired by Stephen Knight's controversial theory that the Jack The Ripper murders were orchestrated by Freemasons and the British Royal Family to cover up a matter involving Prince Albert Victor, Duke of Clarence. It is believed Prince Albert, who was in line to be the future King of England, fathered a child with a commoner (Annie Crook), and may have secretly married her.
http://deadline.com/2014/11/from-hell-t ... 201286057/