1. Alpha Flight 1-28 (John Byrne)
This has a little soft spot in my heart as Alpha Flight issue 1 was one of my first comics (Circa 1990-1991), I have always loved John Byrne's take on these characters (Damn you Mantlo for thinking Puck's pain was a evil spirit!), so many favorite arcs from that run, The two arcs containing Marrin'a Back Stories have always been a fav of mine (2-4, 14-16), if you have never read these issues I implore you to give them a shot, this was Byrne at his best IMO.
2. Animal Man 1-26 (Grant Morrison)
Grant Morrison's run on Animal Man is what changed me from a Marvel Zombie into a true DC fan, though I was late to the party (got the TPB about 2003) I still enjoy this series as an all time great, there is no way to describe why this is such a good run you have to read it yourself.
3. Swamp Thing 20-64 (Alan Moore)
The run that made both Swamp Thing & Alan Moore a household name, Moore's Swamp Thing brought so much to the table that other comics just could not match, one of the only runs where a single issue or arc is not a favorite as the whole run is one giant arc of character development.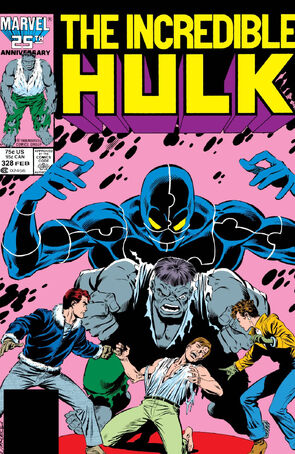 4. Incredible Hulk 328-466 (Peter David)
Such an unbelievable run for any writer, the thing that stands out during this whole run was Mr Fixit, and Merged Hulk aka The Professor. Professor Hulk might be my favorite run if not only for the 2 issue mini series Future Imperfect, Maestro is such a perfect villain.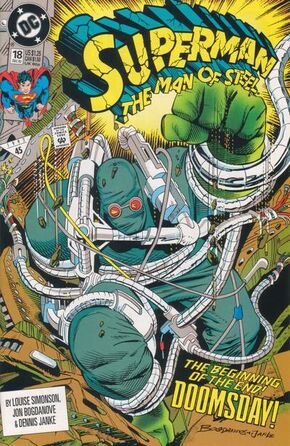 5. Death and Return of Superman 1992-1993 (Dan Jurgens; Louise Simonson; Roger Stern)
I may get crap for this but I am a huge fan of Doomsday, always have been and always will be. Death of Superman is one of my all-time favorite arcs, now the stuff after Hunter/Prey with Doomsday can be forgotten, as that is not Doomsday only one writer writes Doomsday the way he should be a unstoppable force that will stop at nothing to kill anything in his way, and that is Dan Jurgens.
Honorable Mention: 300 (Frank Miller)
Not a run just a limited series, but it is still a favorite of mine despite being historically inaccurate, it is a wonderful story of a time period that I personally enjoy, besides Watchmen, 300 is one of the GN I can read over and over again; Whereas I read Watchmen for the drama and the psychological aspect I read 300 for the action and fast paced story, so different yet both are so enjoyable