Gimme. Now!
My shelf at work at the moment: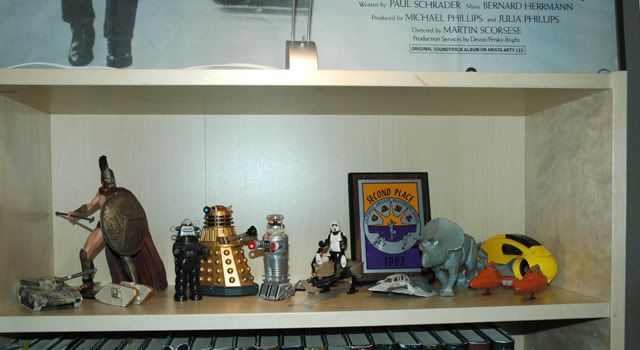 Action fugures are a nice idea. Especially a "Veidt" line just as depicted in the manufacturers test "photo" above.
But some sculpted set pieces would be great...
Rorschach climbing through Blake's window.
Kovacs "End of the world signman"
Dreiberg, sorrowful beside his cupboard.
The newsstand and the guy reading the mag.
Nite Owl "let's go!".
Woooah.
There's just so many iconic images begging for treatment.