Found another bizarre Moore gag, this time on the special features for Look Around You.
I don't know if you guys had anything like Ceefax/Teletext, but it makes me all nostalgic to see it.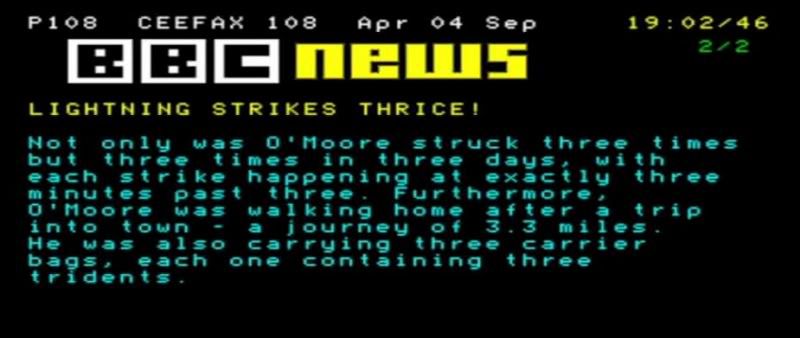 _________________
Dr. Brooklyn wrote:
it was tying it into the rape-revenge stories and making light of a verys erious sub-genre that kind of offended me.