Nekronicle wrote:
iancontinence wrote:
Nekronicle wrote:
This is kindof off topic, but since DC was mentioned...... was anyone hoping to see some WATCHMEN action in Mortal Kombat vs. DC Universe??!??! Game looks awesome though.
well... watchmen isn't part of the DCU.
oh yeah i guess thats true, but still if DC includes them in this ...
http://upload.wikimedia.org/wikipedia/en/9/90/Dcu.jpg
i think that's a little inside joke... rorschach is standing away from and his back to the rest of them - i.e. he's not one of them.
anything dcu means it's set in one of the 52 multiple earths - and those characters can interact. for example, the green lantern could duke it out with black adam with krypto the superdog at his side, or the new gods could go up against the riddler and the penguin if they liked.
they can all step in to each others stories, cities and lives as they please... whereas we know rorschach and the rest of watchmen's characters don't live in that reality... for one, hollis mason mentions that he reads superman comics in "under the hood."
interesting pic though... looks like it was done soon after watchmen, as in the very early 90's the art took a major shift thanks to the likes of the great jim lee...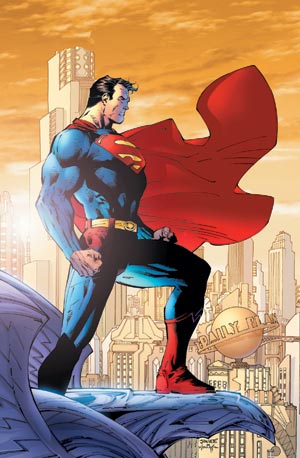 ...and less thanks to the likes of rob "i gave cap gigantic tits" liefeld.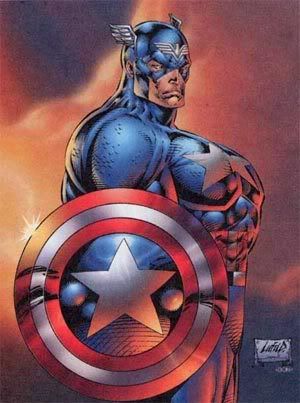 that has not been photoshopped.
thank god things have been toned down for the most part...