AvatarIII wrote:
my guesses for the 4
Minutemen Origins, probably centred around NO1
Fall of the Minutemen probably centred around SS1
Crimebusters Origins Probably centred around Comedian
Fall of the Crimebusters probably Centred around Rorschach
I thinkt here will be a Minutemen Origins series, Comedian War Journal, Rorschach and NO II team up book, and... a fourth series.
I hate to break it to you Avatar but there is one scene that covers the rise and fall of the crimebusters completely.
People Must Be Told. wrote:
Hey, look... an
almost
Rorschach-a-like: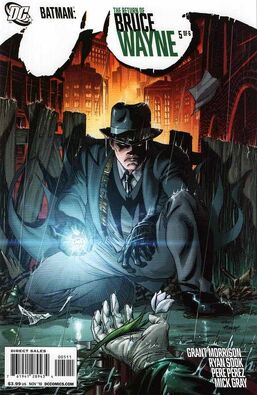 ...and whilst we're on a general Mooreian inspired rip-off related theme, he can even knock up a sorta
V For Vendetta
vibe, too.
HURRAH!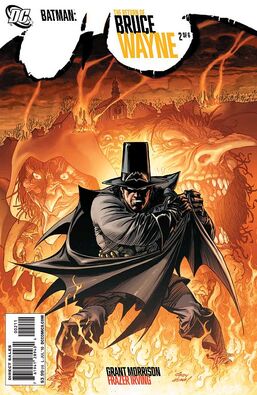 I don't know if your joking or just dumb, the reason there is a rorschach look a like is ebcause in that Issue Batman was a gumshoe esque detective (think Sam Spade) the same character type that inspired rorschach and his costume.
The reason the second one reminds you of V for Vendetta is because V dressed like Guy Fawkes, who lived in the 17th century... and in that issues Batman was in the 17th century... so it wasn't even close to a rip off.
So before you have all this anger over stuff, do some reserach and it realize the Kuberts are one of the most significant families in comics history, not rip-off artists