The original colour version of this panel on p6 (my next tattoo in a few weeks
).
I remember just staring at it for ages when I first read the GN - our first look at that mask, the level detail in the background...Dave Gibbons; I love you
Obviously I've quite a few more but will need to hunt for some pics.
Morning Glory wrote:
[color=#4080FF]i mean specifically the artwork, as opposed to the 'favorite moment' thread. here are some of mine: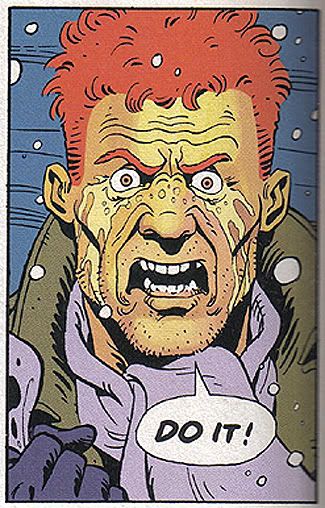 :cries:
This still upsets me to the core.