Silk Spectre III wrote:
Definetely Laurie. She is the most emotional of the Watchmen characters. (Not to mention the only female main character, which makes her special in a way). I don't know why (according to the poll on this thread) she is almost the least favorite character. Can anyone give their opinion on that?
I dunno...she's my favorite, too. I think she brings a down-to-earth common sense to the gang o' guys; and like her dad, she has a tendency to bluntly state her views and hit straight to the heart of any matter.
And besides, she will forever rock because of this: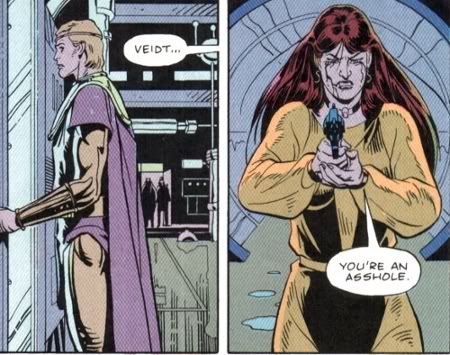 I think when I voted I had a very hard time choosing between her, Dan, and Rorschach. I like them all for different reasons.
_________________
"It's a turning world."
---
Moorcock's Multiverse.
ARCHIE. 99 Accessories, but a dash lighter ain't one.