Curiosity Inc. wrote:
NHassell15 wrote:
Would I be able to post pics of what I have in here, or would that be forbidden?
Can't see why it should be, except that posts with several photos are a pain to load.
Just keep it to as few as possible and you'll be fine.
Alright, awesome. I wont post pictures of everything then, just some select stuff. I don't really have anything amazing like some of the guys here, just the general sort of stuff a Watchmen fan would have.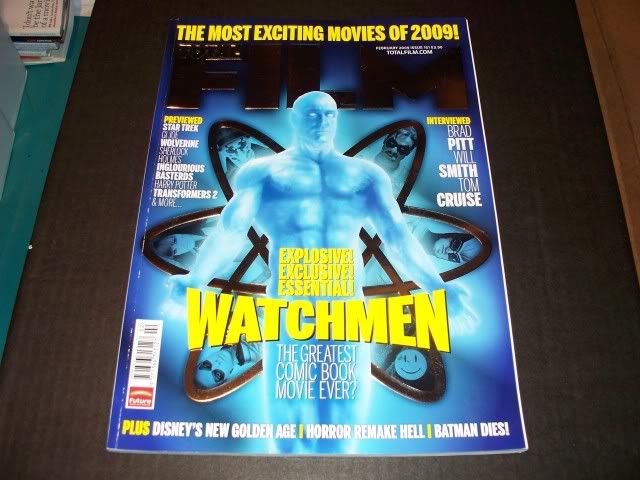 This is probably my favourite magazine cover featuring Watchmen.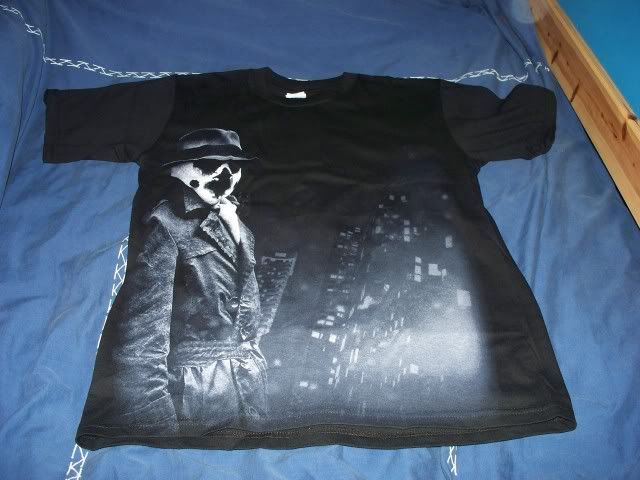 This is definatly my favourite Watchmen T-Shirt. We got some cool Watchmen T-Shirt's in the UK but none as cool as this. Had to get this on import.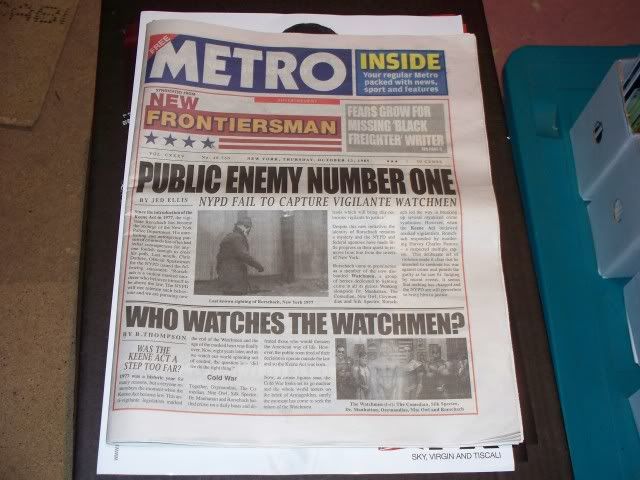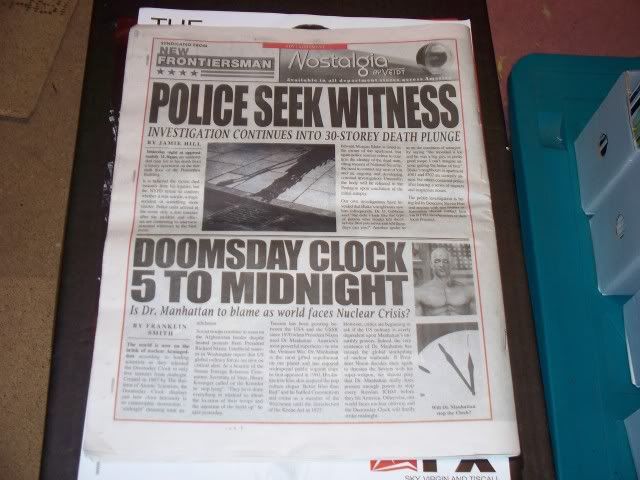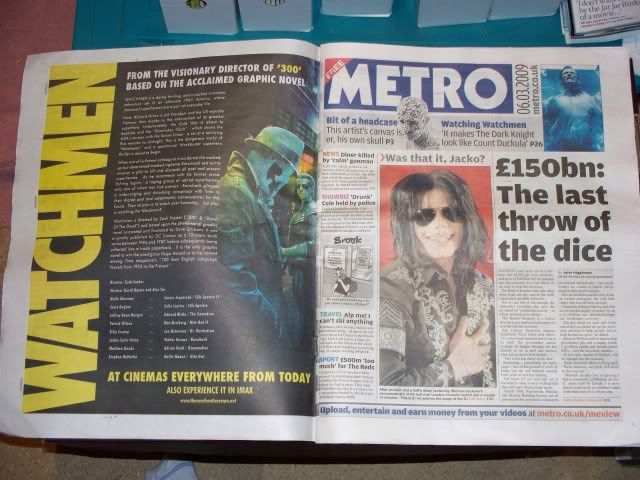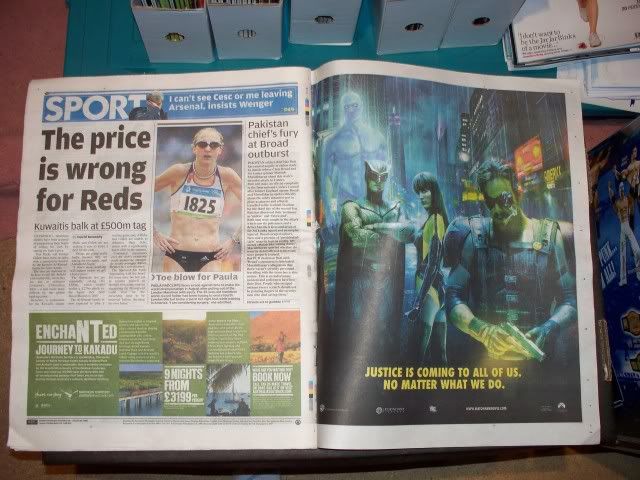 Thought some of you guys on here might be interested in this. I see one member on here mentioned that they had it. It's just this free paper we have over here (you can pick it up on buses or at train stations). Needless to say this was the March 6th edition.
This is definatly my favourite Watchmen item I have. It's a cinema original, UK quad poster. It's massive. 40" by 30". I hope to get a frame for it very soon.