Curiosity Inc. wrote: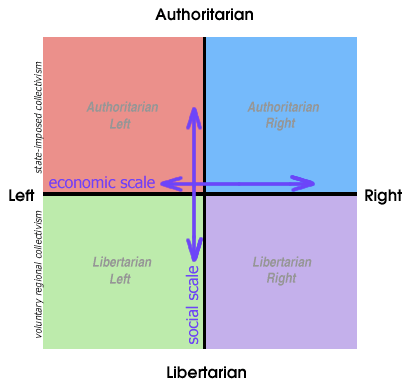 Yeah, that's pretty much exactly as I expected. Just a little bit left of center. Thought I'd be more on the libertarian side, but it's damn close.
Uuuuhhhhm, I think your TRUE results were far down below, that was just an example
!
Godziller66 wrote:
Economic Left/Right: -7.38
What is this ? "fuck corporations"
?
So, I got economic left/right: -1.12 and social libertarian/authoritarian -8.00
I feel a little surprised about my economic score, although it's not exactly much.
But I always knew about the libertarian/authoritarian thing