Note: All of the customs shown here are currently up for auction on eBay. You can find them by searching eBay.
I personally made a custom 6 inch Walter Kovacs that is in the same scale as the DC Direct Rorschach figure they made for the movie.
A full description can be found
here
on my site. The sign is made from a foam sheet that I cut out in the shape and took my hobby knife to it. It's my favorite part of the entire figure.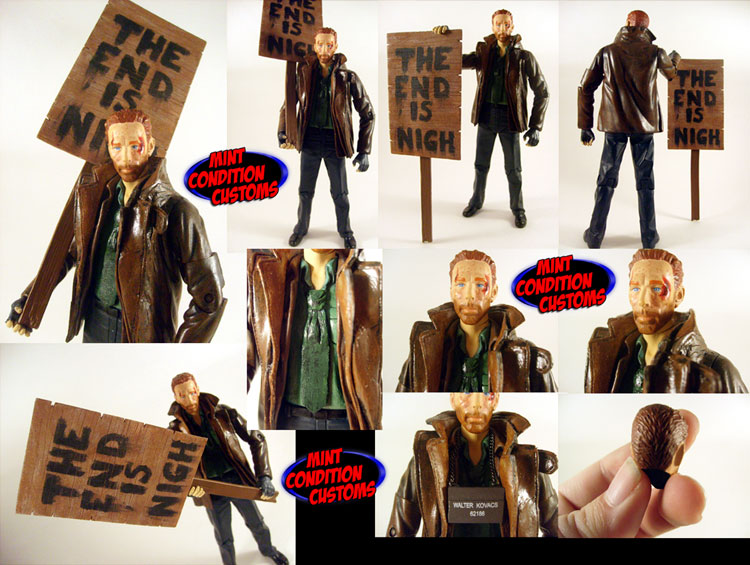 I also did an entire set of 3.75 inch Watchmen customs. Full descriptions and photos of each custom can be found
here
.
Here are some group shots (the last one with Dr. Manhattan and Ozymandias is photoshopped to make it appear as if he is giant and towering over AOzymandias like in the comic book and movie):