If it's not obvious enough, Matthew Goode is the ultimate definition of hotness for me.... everything about him does it for me, his gorgeous face, his amazing body, his hot accent....
And when he kissed Ben Whishaw in Brideshead Revisited, I just about fell in love...
THEN I read Watchmen... THEN I figured out he was playing my favorite character and all hell broke loose. My obsession over him escalated. Then I saw Match Point, The Lookout and Imagine Me and You. What a fantastic actor with amazing looks as well.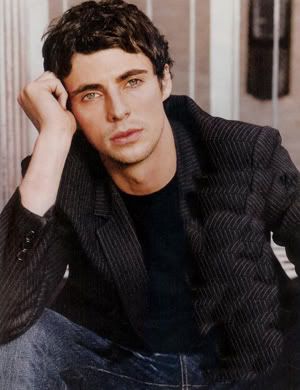 Ughhh... he's just stunning to look at... he is just so beautiful, I can't explain it. His beauty literally takes my breath away.
Also, Billy Crudup in Stage Beauty is just..... orgasmic....
there, I said it.
To be honest, I think Jackie Earle Haley, Patrick Wilson and Jeffrey Dean Morgan are so hot that they keep me up at night
I am gushing way too much on this board right now...
don't judge me, it's 1:30am and I should be studying for my music theory test right now...
_________________
Yes, that's right. All alone... Just me and the world.