Dr. Brooklyn wrote:
Here are some characters I'm drawing for a friend's comic. They are his ideas,I just draw them so credit goes to him. And Before you even look at Aces, he is SUPPOSED to look like the bastard son of Rorschach and The Question, that is completely intentional.
Heroes
Aces
Phoenix
The Guardian
Phase Shift
Villains
Cross
Sypher
please comment about them because I am trying to get some feedback for the art.
Hi Dr. Brooklyn. I'll comment. First I'd like to say that your shading is really good! It's obvious you enjoy detail and that's great.
I do have one or two constructive things to say though. Firstly, be careful about your body proportions, such as limb length to torso and face size to hand size (a good rule of thumb on that one is the face should be as large as a wide open hand, fingers outstretched. It's a trick I learned in art class.)
Nextly, I'd invest in some bristol board or a sketch book. Lined paper is good for concepts and notes, but with the depth of shading and character detail you are trying to acheive, a different paper should be considered.
Nice character development! Keep at it.
_________________
Biosynth. Rorschach Fangirl.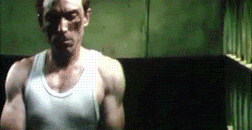 http://rorschachsjournal99.blogspot.com/
http://gothicdragon99.blogspot.com/